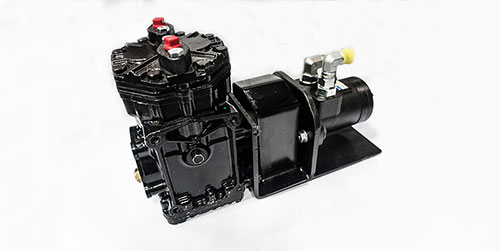 Krug Vapor Compressors are a small portable or bobtail truck mounted compressor for the efficient transfer of butane, propane, and anhydrous ammonia.
Eagle Flow Solutions has a hydraulic drive package for LP bobtails that can easily drive the Krug vapor compressor giving you more efficient and versatile bobtail service.
We can provide manual or electric solenoid valves to select compressor or pump service on the bobtail. A small, lightweight, easy to mount bracket and motor for the Krug compressor is provided by Eagle Flow Solutions.
LP, gas engine, and electric motor drive portable packages are also available for service trucks.
Providers