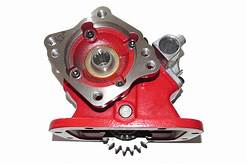 Chelsea Hyd 8 Bolt offers a complete line of power take offs (PTOs), hydraulic pumps and motors, and innovative systems for dumps, roll-offs, live floor, spreader and other demanding mobile hydraulic applications.
Chelsea Hyd 8 Bolts are rapidly becoming the PTO of choice for demanding dry bulk blower applications. Eagle Flow Solutions stocks and supplies the entire range of Chelsea Hyd 8 Bolts for truck mounted applications.
For engineered customer solutions by your pneumatic equipment distributor in Alabama, Georgia, and Florida, contact Eagle Flow Solutions.